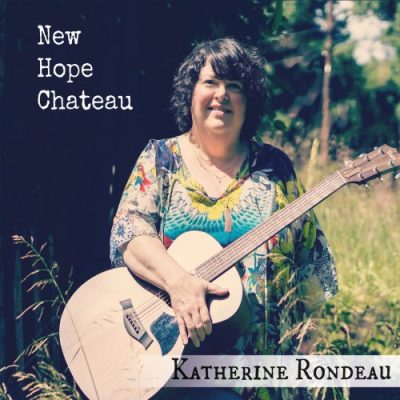 Artist: Katherine Rondeau
Album: New Hope Chateau
Year Of Release: 2016
Format: FLAC (tracks)
Tracklist:
01. Raise up Your Hand
02. Broken Bird
03. Again
04. Turtle Blues
05. Long Ago, Far Away
06. What Would You Do
07. Hit or Miss
08. The Tide Has Turned
09. Leftover Wine
10. Boyish Charms
11. When I'm with You
12. Off the Rails
A back-to-back Philadelphia Folk Festival performer (2015 & 2016), Katherine Rondeau's musical path builds on a broad range of influences – from Odetta and Jean Ritchie to Lucinda Williams and Meiko. From her earliest concerts held on suburban NJ sidewalks to current haunts like Godfrey Daniels, the Folk Project, Mermaid Inn, Burlap & Bean, and Nashville's Bluebird Cafe, Katherine's folk roots are at the foundation of every performance.
How to describe Katherine's music? Her voice – strong, soulful, warm – rings out like a bell on a clear summer's night. Her songs – honest, rousing, reeling – come up from her bones and get translated straight through her heart. As both a headliner and performer sharing the stage with others like Tracy Grammer, Mustard's Retreat, and Lizanne Knott, Katherine's shows lead listeners through a gamut of experiences and emotions.
Whether she's expressing the regret of love revisited in "Again," invoking a mournful Appalachian ballad in "Broken Bird," or rousing the crowd with a new-school folkie protest song like "Raise Up Your Hand," Katherine's shows linger on audiences' minds long after the stage lights have dimmed. The Princeton Folk Song Society may have said it best: "Don't miss Katherine Rondeau's silky voice and beautiful playing. Be warned: she will mesmerize you!"