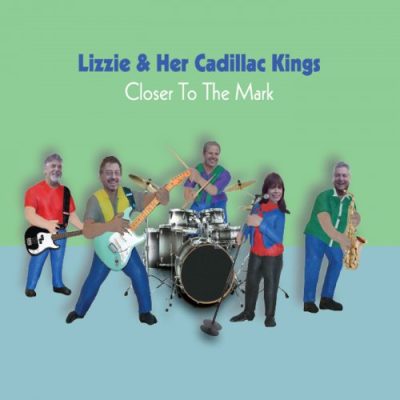 Artist: Lizzie & Her Cadillac Kings
Album: Closer to the Mark
Year Of Release: 2014
Format: FLAC (tracks)
Tracklist:
01. Big Black Cadillac
02. As Long as I'm Moving
03. Tell Me Baby
04. Drift Away
05. Amazing Grace
06. Closer to the Mark
07. C.O.D
08. Rip It Up
09. Tell Me
10. What Should I Do
11. Rock Me
Ms Lizzie & her Cadillac Kings was formed in the summer of 2009 and have quickly become a local favorite on the Central Valley music scene. With their selection of pop hits, jumping blues and red hot rockabilly, this group of musicians is a hit at every occasion.
Lizzie and Her Cadillac Kings is a five piece high organic energy band that that brings life to any occasion. The music they have selected is a combination of fun materiel that really moves an audience.
Some of Lizzie's band mates have performed on stage opening shows with various artists such as Freddie King. Rod Piazza and his Mighty Flyers, The Son's of Champlin, Tommy Castro, The Starship with Micky Thomas, Johnny Winter, Roy Rogers, Little Charlie and the Night Cats.
Although she is influenced by many various artist Ms.Lizzie stays focused on woman in blues who have helped shape this power house band, Ms Lizzie and Her Cadillac Kings.