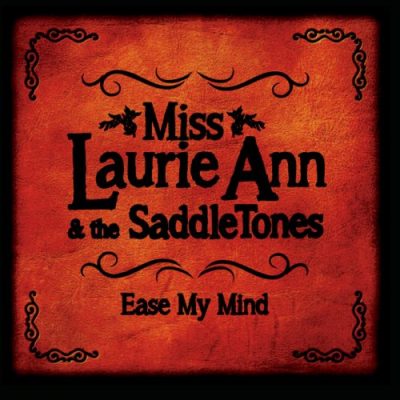 Artist: Miss Laurie Ann & The SaddleTones
Album: Ease My Mind
Year Of Release: 2014
Format: FLAC (tracks)
Tracklist:
01. Great Gosh Almighty
02. I Know
03. Love Kills
04. Word Around the Campfire
05. Big Rig
06. Better Get It
07. Saddletone Boogie
08. Why Don't We Fall in Love
09. Good Time Charlie
10. Let's Fight
11. Stoney Lonesome Blues
12. Ease My Mind
The second album from Miss Laurie Ann & The SaddleTones, entitled Ease My Mind, carries on the "rock-boppin country" tradition established on her first. Produced by legendary guitarist and songwriter Dave Gonzalez of The Paladins and The Hacienda Brothers, and recorded at the studio of Bill Hunt, owner of Cow Island Music, the album covers a wide range of roots styles including country, swing, rockabilly and the blues. The single from the record, "Big Rig," is a honky-tonk truck driving number written from the perspective of a trucker's wife.
The album was recorded and mixed all analog utilizing vintage recording equipment and techniques such as a RCA 44BX ribbon microphone, Otari MX70 8-track recorder, EMT model 140 plate reverb and tape-to-tape slapback echo. It was recorded live in a "big room" setting to capture that vibe so prevalent in the recordings of the 50's, 60's and early 70's.