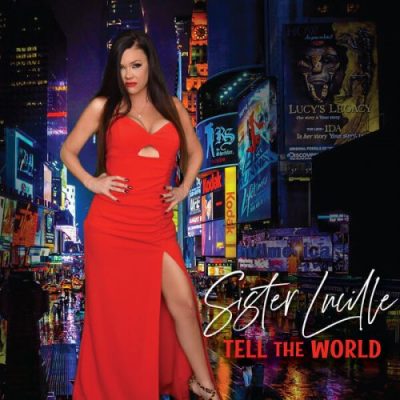 Artist: Sister Lucille
Album: Tell the World
Genre: Blues
Label: Blue Heart Records
Year Of Release: 2023
Format: FLAC (tracks)
Tracklist:
1. Tell the World (4:35)
2. Everytime I Leave (5:01)
3. Breakin' My Heart (4:02)
4. Why Not You (feat. Reba Russell) (3:22)
5. My Name is Lucille (5:09)
6. Montezuma Red (4:50)
7. Devil in a Red Suit (3:54)
8. Ready for the Times to Get Better (3:32)
9. My New Lovers (4:35)
10. Soulful Dress (3:11)
Following their Blues Blast Award-winning debut album, Sister Lucille returns with 'Tell The World'. With ten tracks deeply rooted in the blues, the band's patented "Memphunk" sound is stretched in a myriad of directions from funk to jam band to raw rock and roll. Produced by Memphis' own Reba Russell with Dawn Hopkins co-producing and engineering and released by female-owned Blue Heart Records, the strengths of women empowerment are exemplified throughout the project.