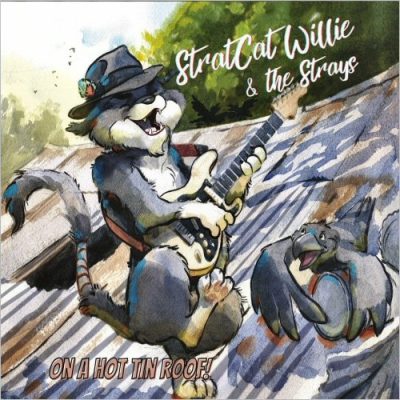 Artist: Stratcat Willie & The Strays
Album: On A Hot Tin Roof
Year Of Release: 2022
Format: FLAC (tracks)
Tracklist:
1. Have A Blues Party (3:50)
2. Hot Tin Roof (2:34)
3. Let's Dance (3:23)
4. Way Too Fast (2:32)
5. Redneck Woman (3:22)
6. In The End (3:41)
7. Guilty (3:57)
8. Cryin' (3:32)
9. My One True Love (2:59)
10. Together (3:25)
11. Mezcal (3:29)
12. Runnin' With The Strays (2:37)
StratCat Willie Hayes is based in the Southern Tier of New York. He has been playing the blues for several decades in a variety of projects.
StratCat Willie Hayes has been playing guitar, singing, and fronting various projects since 1965. Some of his earliest influences included Mike Bloomfield, T-Bone Walker, Johnny Winter, and B.B. King.
Resisting pressure to form a "more marketable" classic rock cover band, he continued to embrace the Blues and, in 1995, he formed "Blues Plate Special", a four piece blues band playing originals, as well as covering groups ranging from Little Charlie & the Nightcats to the Paul Butterfield Blues Band.
Most recently, he pulled several players together that have been with him for up to fifty years to form "StratCat Willie & the Strays".