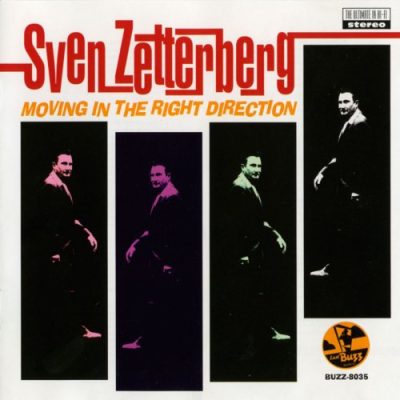 Artist: Sven Zetterberg
Album: Moving In The Right Direction
Label: Last Buzz
Year Of Release: 2004
Format: FLAC (tracks)
Tracklist:
01. Moving In The Right Direction
02. Song From A Worried Heart
03. I´m In The Wrong
04. Mile After Mile
05. A World Outside
06. I Passed The Limit
07. Love Treated Me Unkind
08. It Starts To Take Hold
09. Heartaches Was All You Got
10. My Way Around
11. Since I Been Loving You
12. Once In A Lifetime Woman
13. Dead Ringer Blues
14. You Don´t Miss Your Water
15. Flunked
16. Reap What You Sow
Scandinavian bluesman Sven Zetterberg has been impressing Swedish audiences since the early '70s with his guitar, harp, and raw soulful vocals. This is a must for all soul/blues lovers. Sven does it again, with more soul than blues this time. 16 tracks, 12 originals and 4 wonderful covers yielding almost 70 minutes of music. Zetterberg has a strong voice with earthy tones (a little reminiscent of Joe Cocker). Some of the cuts are densely textured with strings, horns and percussion as the genre requires. Others let the guitars come to the fore. There's excellent musicianship on this CD. Sven now works by borrowing musicians like the stellar blues man, Knockout Greg.