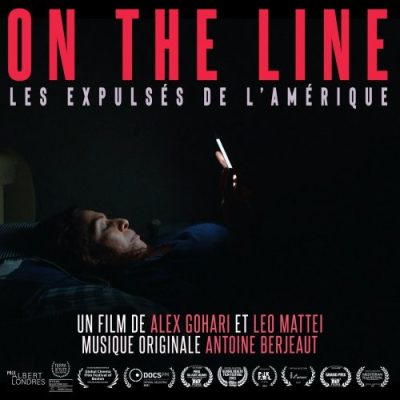 Artist: Antoine Berjeaut
Album: On the Line Ost
Year Of Release: 2022
Format: FLAC (tracks)
Tracklist:
01. Do I Feel at Home
02. For Richard
03. Call Center
04. Ghosts
05. Tatoos
06. For Rossio
07. Frontera
08. Wall of Shame
09. Liberty Cash
10. Family Life, Pt. 1
11. Family Life, Pt. 2
12. Tijuana Blues
13. Night Clouds
14. For Sergio
15. Repatriate
16. Vemons
17. Fan
18. Bad Hombres
19. Street Views
20. Deported
21. Litterally on the Line
French trumpet/flugelhorn player, composer and producer, Antoine Berjeaut is a stalmart of the European jazz and electronic scene. A key member of sought-after big band Surnatural Orchestra and spiritual soul/jazz collective Tribe From The Ashes, Berjeaut had released a handful of albums as a leader including Wasteland with US indie rap/spoken word royalty Mike Ladd and library-music inspired project Primitive London (with saxophonist Robin Fincker). He writes scores for films and TV – lately for multi-award winning documentary On The Line, broadcast on national TV France 2.