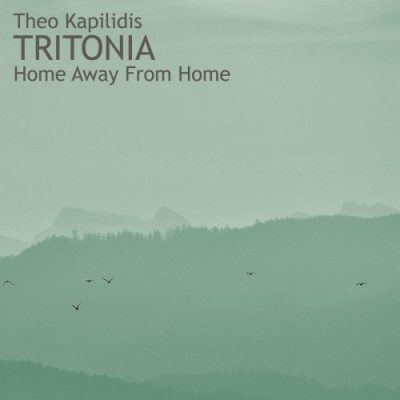 Artist: Theo Kapilidis
Album: Home Away from Home
Label: Jazz Breeze Records
Year Of Release: 2022
Format: FLAC (tracks)
Tracklist:
01. Saved Chrods
02. Macedonian Lament
03. Lady Of The Lake
04. The Desert Eagle
05. Nostos
06. Bulgarian Boogie
07. Blue Epirus
08. Pounitsa
09. Root Memories
10. Welcome Home
Theo Kapilidis , guitarist and composer Zurich (Switzerland) , was born in Greece. He was fortunate to grow up in a very musical family . During his childhood he spent much time in a record store of his father , which he came into contact with jazz early on. At the age of twelve years, Theo was playing the piano and devoted himself mainly to the guitar. The five-year jazz studies at the Swiss Jazz School in Bern (CH ) , he finished successful at age of 25 . After graduating gave Theo countless jazz concerts and participated in a variety of other projects . In 1985 he returned to his hometown , where he worked as a studio musician and has taught at the Synchronous Conservatory of Thessaloniki. First recordings were made simultaneously with the electric jazz trio. Since his return to Switzerland in 1991 Theo has worked with many famous jazz musicians. These include, among others,John Voirol , Heiri Känzig , Matthieu Michel ,Christoph Stiefel, Nik Bärtsch,Kaspar Rast, Tomi Salesvuo,Daniel Schenker,Chris Wiesendanger, Björn Meyer, Reto Suhner.