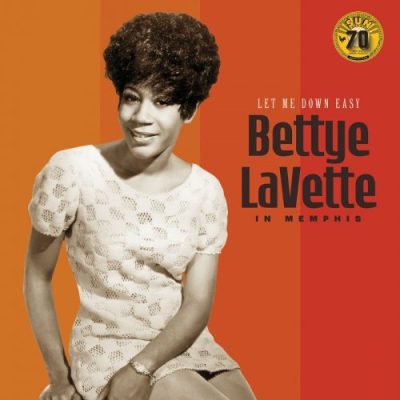 Artist: Bettye LaVette
Album: Let Me Down Easy: Bettye LaVette In Memphis
Label: Sun Records
Year Of Release: 2022
Format: FLAC (tracks)
Tracklist:
1. He Made A Woman Out Of Me (2:33)
2. At The Mercy Of A Man (2:26)
3. I'm In Love (3:10)
4. My Train's Coming In (2:18)
5. Nearer To You (3:09)
6. Do Your Duty (2:44)
7. Let Me Down Easy (2:52)
8. Games People Play (3:24)
9. Piece Of My Heart (2:16)
10. We Got To Slip Around (3:00)
11. Easier To Say (Than Do) (3:03)
12. Love's Made A Fool Out Of Me (2:31)
Looking back on the career of a living legend, Let Me Down Easy: Bettye LaVette in Memphis captures the recordings Bettye LaVette made in the 1960s for Silver Fox records, part of the Sun Records family. Blending her northern R&B with southern soul, this remastered retrospective features tracks like the rocking "He Made a Woman Out of Me," her explosive cover of "Take Another Little Piece of My Heart," and "Let Me Down Easy," which was recently featured by electronic duo ODESZA.