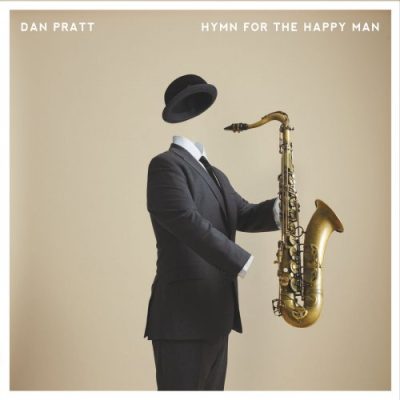 Artist: Dan Pratt
Album: Hymn for the Happy Man
Label: Same Island Music
Year Of Release: 2016
Format: FLAC (tracks)
Tracklist:
01. Gross Blues
02. New Day
03. River
04. Warsaw
05. Junket
06. Riddle Me Rhumba
07. Hymn for the Happy Man
08. Speak Low
With two successful organ ensemble recordings under his belt, saxophonist Dan Pratt moves in a new direction with his Hymn for the Happy Man. As his website biography points out: "The California native and longtime Brooklyn resident hadn't recorded a piano/bass/drums quartet record before, and he felt a need to explore this instrumentation that is such an essential strand to jazz's DNA." Some might argue if you've got a good thing going, why mess with it? That kind of thinking may well be safe, but it may also lead to artistic stagnation. Safe and stale are not what Pratt is about. And that's a good thing, because if Hymn for the Happy Man shows anything, it makes clear that new directions pursued with fervor can take an artist to a new level.
Fronting a quartet that features the ubiquitous Christian McBride on bass, Mike Eckroth on drums, and Gregory Hutchinson on piano, Pratt runs through a varied set of seven original compositions that takes him from the quirky blues opening number, "Gross Blues," through the evocative impressionistic "River," to the vibrant rhythms of "Junket." "New Day" is an elegantly beautiful piece channeling the composer's elation having just met the woman he was to marry. It features fine solo work from both Hutchinson and McBride, not to forget Pratt's singing tenor sax.
Pratt switches from tenor to alto on the album's title song as well as another piece called "Warsaw." It seems he had been playing alto for less than a year, and after all he wanted to stretch. "I just thought for range and timbre it provided something a little different on this tune," he stated in a press release. A smoldering "Riddling Rhumba" rounds out the set of Pratt originals.
For good measure, the album closes with a dynamic take on the Kurt Weill classic "Speak Low." Pratt starts with a fairly conventional statement of the well-known melody and then he and the rest of the crew take off in all sorts of rhythmic directions. It is an exciting way to end this intelligently exploratory project.