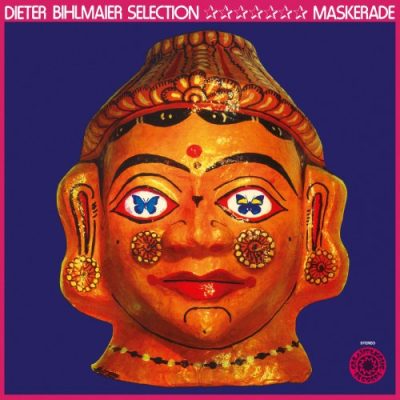 Artist: Dieter Bihlmaier Selection
Album: Maskerade
Label: Sonorama
Year Of Release: 2022
Format: FLAC (tracks)
Tracklist:
01 – Maskerade (5:35)
02 – Arco Oriental (3:40)
03 – Ovation (6:25)
04 – Gertouschka (3:58)
05 – Polyp`s Lullaby (6:36)
06 – Roulette (7:23)
07 – Echoes (6:33)
"Maskerade" is among the most fascinating fusion and spiritual jazz LPs from West Germany. The sought after album was originally released in 1974 on the tiny label "Creative Music Records", with only a few hundred copies known to exist. Leader Dieter Bihlmaier stands out as a fantastic flute player, recalling some of the best moments of icons like Eric Dolphy, Sahib Shihab or Jeremy Steig. Bassist Jan Jankeje, percussionist Gerhart Ziegler and vibraphonist Gerhard Dietz form his magnificent rhythm section, that fosters exploration of the group`s highly polyphonic compositions with a light touch of free jazz. This is the first reissue, lovingly remastered in 2022.