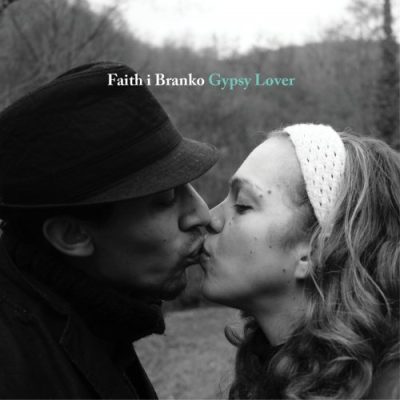 Artist: Faith i Branko
Album: Gypsy Lover
Label: Riverboat Records
Year Of Release: 2016
Format: FLAC (tracks)
Tracklist:
01. Bumbar (03:37)
02. Cekajuci Stribora (04:19)
03. Fa Di Do (04:13)
04. Sister (03:15)
05. Rose (04:44)
06. Gypsy Lover (04:06)
07. Faith i Branko (04:39)
08. Prozac (03:47)
09. Right Road (03:45)
10. Sydney Swing (03:54)
11. Valjevo (03:51)
12. Prozac Remix (feat. Gaetano Fabri) (04:22)
SINCE 2009… Leading Serbian Roma violinist Branko Ristic – 'a performer that Paganini would be proud of' [BBC Radio 3], and English 'passionate nimble-fingered accordionist' Faith Elliott [ABC Radio, Australia] perform virtuosic original Roma-influenced music with their international ensemble. The duo met in Branko's Romani village in 2009, and – with music as their only tool for communication – began a journey that would lead to their last album 'Gypsy Lover' being placed in the top 10 World Music Charts, a successful international schedule and an award winning documentary tour. From a foundation of 'Serbian-Roma' music, Faith i Branko have created a style that draws from both of their musical heritages and expresses their joint conversation. This forms an original set with a storming ensemble which is joyous, passionate, tragic and virtuosic: 'their music is as colourful, personal and tumultuous as their history' fRoots Their Serbian Film Fund sponsored documentary 'Faith i Branko' has toured film festivals such as Canada Doc Fest, Aljazeera Doc Fest, Inedit Chile and Guadalajara – with accompanying band performances. They featured in the Guardian Weekend Magazine, completed a 43-venue tour of Australia and New Zealand – including main stage performances at Port Fairy Festival and The National Folk Festival – and are due to release their PRS sponsored Album with World Music Network (Rough Guides) with recording assistance from Emir Kusturica and The No Smoking Orchestra. Over the last year they have performed at Rosa Sinta Festival (Netherlands); Culture Nomade (Switzerland); The Royal Festival Hall (UK); The Southbank Centre; Wilderness Festival, Bestival; Guca, for the Serbian President, Boomtown and Glastonbury among others. Online gigs included with Oxford World Music and Canada Doc Fest. Radio play includes BBC Radio 3 Live Sessions, World Service with Stephen Fry, BBC Radio 6 and ABC Sydney. Social Media hits are almost at 1 million, and they have a huge international fan base within the Roma community.