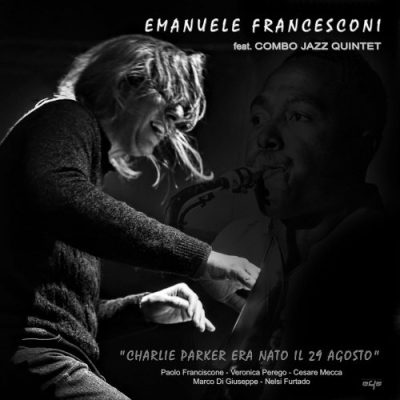 Artist: Emanuele Francesconi
Album: Charlie Parker Era Nato Il 29 Agosto
Label: DDE Records
Year Of Release: 2022
Format: FLAC (tracks)
Tracklist:
01. Ah-Leu-Cha (Into the Pharaohs Grave)
02. Quasimodo
03. Yardbird Suite (Para um Amigo)
It is a three-part suite dedicated to Charlie Parker and the title wants to highlight Parker's date of birth: as it happened, it was also that of Francesconi's mother, Anna, and his girlfriend's little sister, Silvia, who unfortunately passed away. just three months.
«The composition is dedicated to the founder of modern jazz and the bebop language Charlie Parker» says Francesconi, «whose productions are a source of constant stimulus for me, like Bach in the classical context».
The track Black Lives Matter which took the form of a song through the words of Francesconi and the splendid Parkerian melody of Segment had already been dedicated to the great genius of Parker on the album TUR-i-N AROUND, released last October.
The pieces that have been arranged are in sequence Yardbird Suite, Quasimodo and Au-Leu-Cha and two of these are, in fact, in song form.
In Yarbird Suite, renamed Para eum amigo due to the composer's personal stories, in addition to the arrangement in a bossa nova-latin key, the text is a poem first translated and proposed in Portuguese (thanks to the help of the Brazilian percussionist Gilson Silveira) and then re-proposed in Italian.
Quasimodo retains the original structure and melody, but the theme is in the metric of the six eighths instead of the canonical four quarters.
The piece Au Leu Cha is a visionary and impressionistic interpretation, with the theme unhinged to the melodic essence and then dressed in the words of Francesconi, this time in English. The finale also proposes the translation of the text read by the composer in recited form as well as hints to free and twelve-tone.
The ensemble is the same as the record released last autumn TUR-i-N AROUND and which therefore includes, in addition to Emanuele Francesconi on piano, Paolo Franciscone on drums, Veronica Perego on double bass, Cesare Mecca on trumpet and Marco Di Giuseppe on tenor sax. . Also in this case, the precious vocal featuring by Nelsi Furtado is inevitable.