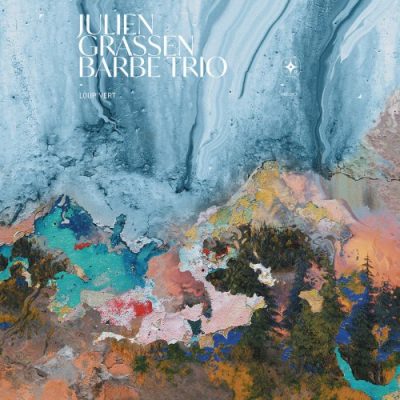 Artist: Julien Grassen Barbe
Album: Loup Vert
Genre: Contemporary Jazz
Label: HIDD
Year Of Release: 2023
Format: FLAC (tracks)
Tracklist:
01 – Ambre (4:25)
02 – Khôl (3:36)
03 – Bashevis (5:30)
04 – Gnossiène n°2 (5:02)
05 – Au bord du bleu (5:25)
06 – Le vaisseau ivre (1:08)
07 – Les cyprès de Noxubee (8:50)
08 – Rouge baiser 405 (3:33)
09 – Topologie (4:44)
10 – Spiritual for a bird (5:46)
11 – Petit rêve (1:39)
12 – Cliché (3:30)
«Loup Vert» is the first jazz album of pianist Julien Grassen Barbe, joined for the occasion by double bassist Sébastien Bacquias and drummer Fabien Duscombs. Conceived and composed in the Pyrenees, recorded in the Paris region, it is an album of twelve tracks that responds to the
proposal of Julien Galner (producer, founder of the HIDD label).
«Loup Vert» is the name of a fetish, a creature that breathes inspiration. Crossed by many influences, from Frédéric Chopin to Morton Feldman, from Erik Satie to Herbie Hancock, through Keith Jarrett, Madlib and Naftule Brandwein, Julien Grassen Barbe's music opens a space dedicated to improvisation, melody, and the exploration of textures.