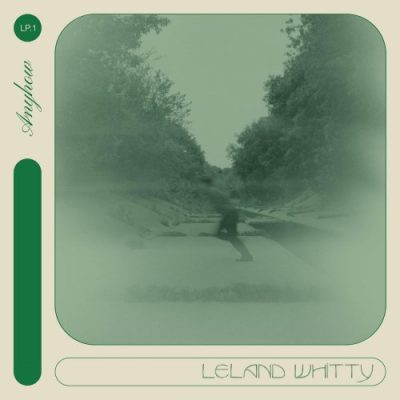 Artist: Leland Whitty
Album: Anyhow
Label: Innovative Leisure
Year Of Release: 2022
Format: FLAC (tracks)
Tracklist:
01 – Svalbard (2:29)
02 – Glass Moon (3:49)
03 – Awake (4:31)
04 – Windows (4:59)
05 – Silver Rain (3:21)
06 – In Circles (3:42)
07 – Anyhow (7:01)
Some of the greatest artists in the 20th century have been multi-instrumentalists – cue Prince, Stevie Wonder, Curtis Mayfield, Todd Rundgren and Paul McCartney. That expansive understanding of composition, technique and sound changes how artists approach musicians has inspired Leland Whitty's approach on his new record Anyhow.
Leland Whitty has been part of Toronto-based band BADBADNOTGOOD for seven years. He joined BBNG in 2015, but had met the group in 2010 while they were all studying in the Humber College jazz program. When the band decided to rework their line up after their third album, Alexander Sowinski (drums), Chester Hansen (bass) and Matthew Tavares (Keyboards) approached Whitty to complete the quartet on saxophone and guitar. Whitty has also worked with artists including Charlotte Day Wilson, Kali Uchis, Kendrick Lamar, Ghostface Killah, Snoop Dogg, Mary J. Blige, Earl Sweatshirt, and Kaytranada.
Whitty's current solo project is a departure from the improvisation focused collaborative band that has made his name. Anyhow began in 2020 after Whitty had finished working on several film score projects including Disappearance at Clifton Hill (Albert Shin) and Learn to Swim (Thyrone Tommy). That focus on narrative fed into his own work, which combined elements of cinematic composition with jazz and rock like he has created in the past. His latest album Anyhow features Whitty on guitar, synthesizer, woodwinds, production, composition and strings. Narrative is built into each of Whitty's tracks in some way. Rather than a specific story, he drew from photographic or cinematic sources. The aim was for the production and arrangement to imply the kind of structural narrative found in jazz improvisation. Whitty's compositions emerged from voice notes and short loops, for example guitar riffs that he would feed into Ableton and flesh out into larger arrangements.
BADBADNOTGOOD's Alex and Chester were also guests on the album, alongside other friends and notably Whitty's older brother, Lowell – which Leland credits as being a central musical inspiration in his life. This is the first time they had the chance to fully work together. Whitty built the album from small excerpts rather than have a more rigid intellectual compositional technique. He would envision the whole scope of a song, asking friends to contribute to shift each tracks' rhythm and energy. Whitty's role was both performer, composer and in some way a director, asking contributors to execute in an organic way and editing the results. Whitty's influences include numerous jazz musicians, from Wayne Shorter to John Coltrane.
However, the inspirations for Anyhow were library records and arrangers like David Axelrod, Gary McFarland, Arthur Verocai and Brian Bennett. Contemporary composers – notably Jon Brion and Jonny Greenwood – were also strong stimuli for the scope of sound that feels personal and cinematic at the same time. The layered result is very much a studio-based experience, creating a very particular sense of intimacy as a result.
The track titles also have a focus on intimacy and emotion – Svalbard referencing ideas of physical isolation, for example. The album title, Anyhow, references Whitty's do-it-yourself approach to composition, production and multi-instrument performance. The album is a look inward, expressing something personal – a reflection of the experience of music itself.