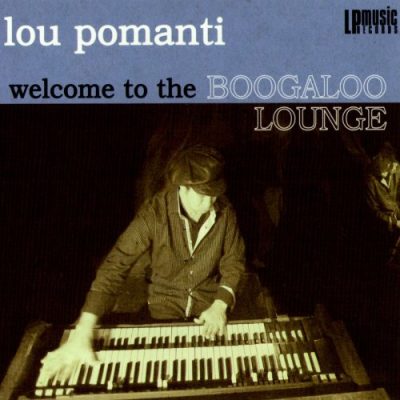 Artist: Lou Pomanti
Album: Welcome to the Boogaloo Lounge Welcome to the Boogaloo Lounge
Year Of Release: 2011
Format: FLAC (tracks)
Tracklist:
01. The Boogaloo Lounge
02. In Orbit
03. Give It Up
04. Loving You (feat. Dione Taylor & Duane Blackburn)
05. Cherry and Ebony
06. Yonge St. 1962
07. The Big Smoke
08. Blues-A-Loo
09. In Loving Memory
10. After Hours
11. Hey Everybody
12. After Hours Reprise
Lou Pomanti is one of the behind-the-scenes people that make events happen. Since being invited by David Clayton-Thomas to join Blood, Sweat & Tears in 1980, he's been a Gemini award-winning TV show arranger, film scorer and producer. There's much more in the bio at his web site. He was out in public for a while, however, as the B3 player for The Dexters, who had a regular gig at the Orbit Room. He's found time to record a tribute to those days, putting the band back together for Welcome To The Boogaloo Lounge, his pet name for the Room. His 'day job' has had an impact here, though: he's developed a concept album, using similar chord structures throughout. Bernie LaBarge returns on guitar, Peter Cardinali on bass and Larnell Lewis took Mike Sloski's place on drums. Art Avalos adds percussion and Jake Langley sits in on guitar for three songs. Pomanti adds synths and programming to his B3 and piano for a fully contemporary edge but the full sound is still primarily organ-based. After a couple of instrumentals that set the scene, "The Boogaloo Lounge" and "In Orbit", LaBarge takes a vocal on "Give It Up". Pomanti then inserts a lovely ballad, "Loving You", a duet sung by Dione Taylor & Duane Blackburn. After these, it's back to the hot, funky organ band nights at the Orbit, updated, of course, with great variety and played wonderfully.