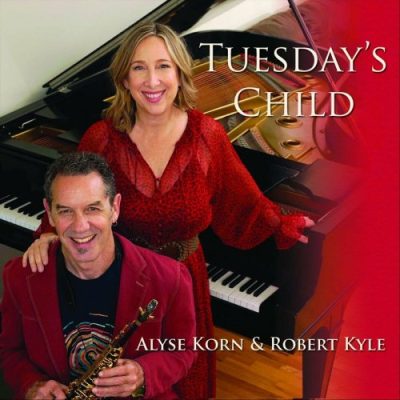 Artist: Robert Kyle
Album: Tuesday's Child
Genre: Jazz
Label: Dark Delishious Music
Year Of Release: 2023
Format: FLAC (tracks)
Tracklist:
01. Gratitude
02. What If
03. Your Light
04. Distance Between Us
05. Tuesday's Child
06. Winter
07. Blue Jack
08. Vivian's Danzón
09. Ruby's Dream
Saxophonist, flutist, and composer Robert Kyle is known for his unique warm sound, melodic style, and his ability to harmoniously cross musical borders. With performances & collaborations with the likes of Gino Vannelli, Cee Lo Green, Natalie Cole, Michael McDonald, Johnny Mathis, Jason Mraz, and Chaka Khan, his musical lyricism and passion are apparent in the variety of genres including Jazz, Blues, Brazilian, Afro-Cuban, R & B and Classical.
Alyse Korn is a Doctoral candidate in Jazz Studies at the USC Thorton School of Music, with an academic field in MuEd and electives in Music Technology and Composition. Whilst teaching at Suzuki Summer Institutes and workshops across the US, Canada, and Brazil, the accomplished artist performs on a regular basis with her Los Angeles-based Jazz, Brazilian, and Latin Jazz quartet. She is famously featured on the CD recording "Light of the Sixth Sun" with Chilean composer and guitarist Waldo Valenzuela.