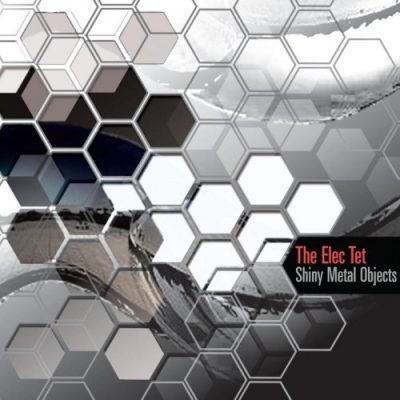 Artist: The Elec Tet feat. Oz Noy
Album: Shiny Metal Objects
Label: BluJazz Records
Year Of Release: 2013
Format: FLAC (tracks)
Tracklist:
1. Opener (Greg Spero) – 06:03
2. King Joshua (James Davis) – 08:51
3. Interlude (Greg Spero) – 00:22
4. Flow (Greg Spero) – 07:31
5. Fly (Greg Spero) – 08:46
6. Giza Power Plant (James Davis) – 06:09
7. Looking In (Alex Beltran) – 05:54
8. Run (Greg Spero) – 06:34
9. 802 (Alex Beltran) – 05:40
The Elec Tet started out as a fusion tribute band, but it quickly outgrew that designation. Drummer Ben Scholz originally formed the group as a vehicle to explore the sounds of now-classic '70s fusion outfits, but something else happened along the way: originality eclipsed imitation in The Elec Tet. Now, on the band's debut album, Scholz and company proudly wave the fusion flag while presenting a program of brand new tunes.
While Scholz may have been responsible for getting the ball rolling with this band, he isn't the only mover and shaker here. Keyboardist Greg Spero is the chief compositional force on the album, contributing five of the nine tracks found herein, and the group's horn players—trumpeter James Davis and tenor saxophonist Alex Beltran—help to complete the program with two songs apiece. The rest of the roster is rounded out by guitar shredder extraordinaire Oz Noy, a special guest who overdubbed parts on five tracks, and bassist Daniel Ori, who came into the picture in 2012, a bit later than the core four mentioned above.
The music, as expected from any project that claims fusion roots, is often tight, punchy and exciting. "Fly," which sits smack dab in the middle of the album, is the perfect example of what this group is capable of doing. It's a thrilling roller coaster with intricate interplay. Noy's soloing is typical of his work, laser-focused and fresh from the first note, and energy runs high throughout. The Elec Tet does have a calmer side, as demonstrated on "Looking In," but the music that really makes an impact here is built around the extroverted customs of fusion. "Run," for example, has all of the power, majesty and menace that listeners have come to expect when that particular "f word" is mentioned; two more "f words"—fun and foreboding—can also be connected to The Elec Tet's captivating brand of fusion.