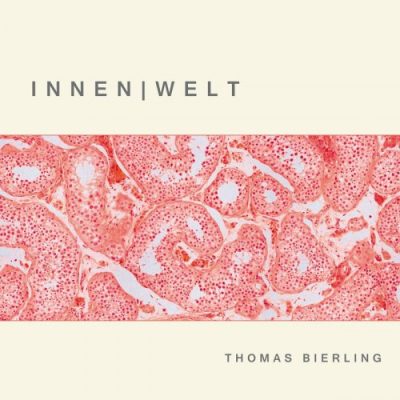 Artist: Thomas Bierling
Album: Innen | Welt
Label: Yeotone
Year Of Release: 2023
Format: FLAC (tracks)
Tracklist:
01. Leber|Wert
02. HDL|LDL
03. Anam|Nese
04. VWI|ACVB
05. Bodymass|Index
06. Rhythmus|Störung
07. Vor|Fall
08. Otitis|Media
09. Zucker|Spiegel
10. Freie|Radikale
11. Morbus|Piano
12. Truemmer|Bruch
13. Helico|Bacter
The musical answer to Eckart von Hirschhausen?
Liver values, arrhythmias, free radicals or the body mass index – from a certain age you are suddenly confronted with topics that a few years earlier would have been cause for fun at best. And so Thomas Bierling embarks on a whimsical musical journey into the abysses of medicine with "INNEN|WELT", which inspired him to create astonishing jazz improvisations and courageously provocative crossovers into classical music. Diagnosis: worth hearing!
Free improvisation is like a journey with an unknown destination that only emerges step by step – if there is one. It's always an adventure to just start playing and gradually develop musical structures with an uncertain outcome out of nothing, without getting lost in arbitrariness or pure sound painting. Whether in front of an audience or the studio's suspiciously listening microphones, which capture every little nuance, like open-heart surgery.
Thomas Bierling already shows his original side as a composer with his album "Right harmonic – the basic law set to music", which he released in 2005: setting the basic law to music takes a lot of courage, and last but not least: humor! Experts praised the wealth of ideas and musicality. With INNEN|WELT he adds one more thing to the musicians: more mature, almost meticulous, inner worlds are illuminated with almost subtle allusions. Subtle groove that doesn't impose itself, rather invites you to get involved with the tones and hints and to "hear" the delicately dotted, but always resonating and flashing humor. Sensitive and intelligent at the same time, Thomas Bierling manages to create a thoroughly "dense" album. His compositions merely suggest forms and in no way commit the listener, on the contrary:
This is where clever exploration and experimentation takes place, and anyone who gets involved will have pure joy!
The CD was recorded on the legendary Steinway grand piano in the renowned Bauer studios – excellent audiophile sound is also guaranteed. As a little extra, the download version contains three additional tracks with a playing time of over 40 minutes that did not find a place on the CD."