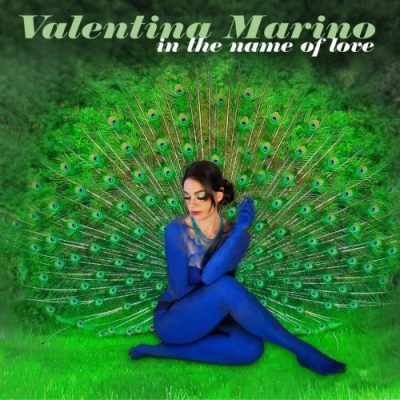 Artist: Valentina Marino
Album: In the Name of Love
Label: Jazzheads
Year Of Release: 2016
Format: FLAC (tracks)
Tracklist:
01. In the Name of Love
02. You're Everything
03. Space Oddity
04. I Want to Prove I Love You
05. Eu Sei Que Vou Te Amar
06. Love Came on Stealthy Fingers
07. You
08. Between the Devil and the Deep Blue Sea / Mean to Me
09. In cerca di te
10. Go Through
Vocalist, songwriter, arranger and lyricist Valentina Marino brings the sensitivity, sophistication and earthiness of her Mediterranean roots to cutting edge jazz. "Her depth of feeling…touches the hearts of all who hear her…Valentina Marino's interpretation of Dorham's "Blue Bossa" with Lawson's lyric paints pictures of the flow of waters' life that transcend the notion of singing into a numinous expression of authentic artistry" says Grammy nominee Janet Lawson. "A musician who loves to share the magic" – in the words of jazz vocalist Amy London; "Creative, spontaneous: a passionate vocalist with an enormous capacity to communicate with her audience"- Cameron Brown, bassist and band leader.
Marino began her musical studies at the University of Music in Rome, continued taking piano and voice lessons in Vienna and later attended the New School for Jazz and Contemporary Music in New York City, where she received a BFA in Vocal Jazz Performance under the mentor ship of, among others, legendary bass player Reggie Workman, saxophonist David Glasser and vocalists Amy London, La Tania Hall, Julie Hardy and Janet Lawson.
While deeply rooted in Jazz, Marino is a musical gypsy, in constant search for unexplored paths where jazz can meet the energetic vibes and rhythms of Tango and Brazilian music and where pop songs can explore the language of improvisation or land into adventurous arrangements. What would remain of a human being without feelings and sensitivity? What would life be without the truth of human stories, the magic of improvisation, the pulsing rhythms of emotions, the passionate dances of the heart? On her music journey Marino sings these questions and searches in the moment for any possible answer. Living in New York City, the epicenter of Jazz and world music, she has found the perfect environment to keep nurturing and developing this musical inter fusions through collaborations with artists coming from many different backgrounds. "Jazz is my magnet" – says Marino – "I love to see what happens when I temporarily separate from it and then find myself strongly pulled towards it". The blend of different music possibilities gravitating around jazz is what inspired her debut album, "PhiLOVEsophy" which will be released this Fall in New York City. The album is a selection of her originals, contemporary jazz songs and standards, bossa nova and pop tunes that have been arranged within a jazz realm.`