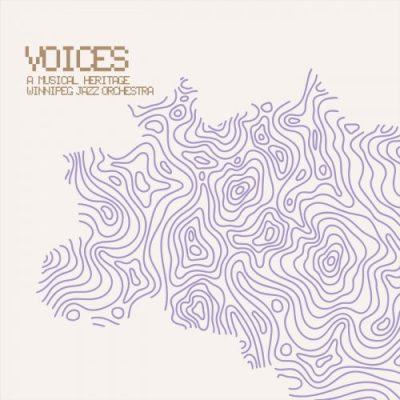 Artist: Winnipeg Jazz Orchestra
Album: Voices: A Musical Heritage
Year Of Release: 2022
Format: FLAC (tracks)
Tracklist:
01. Keeyn (The Parallel Steppes, Mvmt 1)
02. Ochka (The Parallel Steppes, Mvmt 2)
03. Yaseni (The Parallel Steppes, Mvmt 3)
04. Homenaje
05. The Living Mind
06. Oriri
07. Shadows
08. Choro Para Amazônia
09. Ishpiming
10. The Bison Hunt
Voices – A Musical Heritage is the Winnipeg Jazz Orchestra's sixth release since their inception in 1997. This album is a collection of commissions from eight jazz composers meant to reflect some of Manitoba's musical heritage: First Nations, Metis, Ukrainian, Jewish, Chilean, Brazilian, Nigerian and Icelandic.
Beginning with The Parallel Steppes, John Stetch's creative three movement suite reimagines Ukrainian folk songs using chorale textures, fugue-like sections and exciting up-tempo swings. Throughout the album, the WJO weaves its way through the imaginations of each composer: an homage to Victor Jara in Rodrigo Muñoz's Homenaje, an exploration of the ancient pentatonic scale in Jeff Presslaff's The Living Mind, a celebration of community with Henry Onwuchekwa's Oriri, sweeping, icy landscapes and folk music in Richard Gillis's Shadows, Marco Castillo's plea for protecting our Earth in Choro para Amazônia, the magical northern skies in Andrew Belfour's Ishpiming, and the driving, relentless pursuit of Michelle Gregoire's The Bison Hunt.