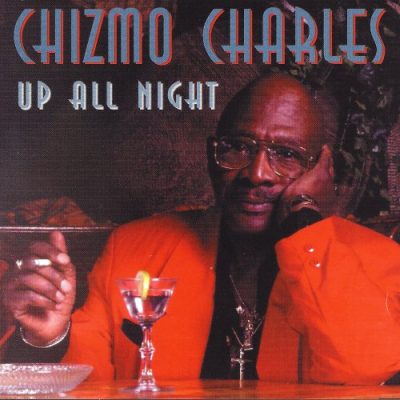 Artist: Chizmo Charles
Album: Up All Night
Label: Blues Leaf Recordsv
Year Of Release: 1999
Format: FLAC (tracks)
Tracklist:
01. Bed Bug Boogie
02. Hurricane
03. Up All Night
04. Good Times
05. Shake Your Moneymaker
06. I Got to Have It
07. Late at Night
08. Angel Eyes
09. Tired of Waiting
10. The Walkin' Blues
11. Bad Bad Whiskey
12. All She Wants to Do Is Rock
Singer Chizmo Charles made his recording debut as a leader on this CD, at the age of 70. What is more remarkable than his very late start is that Charles' voice could pass for 50. His versatility and the pure joy in his singing are quite appealing. Although largely a blues date, Charles also performs "Angel Eyes" quite credibly and the music ranges from swing to soul. The highlights include "Bed Bug Boogie," Elmore James' "Shake Your Moneymaker," "The Walkin' Blues," and "Bad Bad Whiskey." With fine support given by the four-piece Midnight Horns (which includes Kenny Blake on alto and tenor), a solid rhythm section, slide guitarist James Dougherty, Jr. (who wrote half of the tunes), and James King on harmonica, the singer is heard throughout in near-exuberant form. Why did it take Chizmo Charles so long to record?