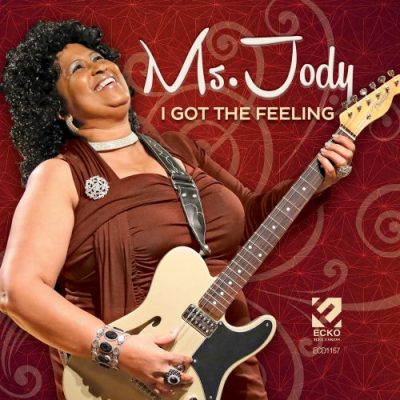 Artist: Ms. Jody
Album: I Got the Feeling
Label: Ecko Records
Year Of Release: 2016
Format: FLAC (tracks)
Tracklist:
01. There's a Party Goin' On
02. Come On
03. Zydeco Rodeo
04. Dogettes
05. Don't Back up off It
06. It's Too Late to Do Right Now
07. This Place Is Hot
08. All True Man
09. I Got the Feeling
10. I'm Tired of Being a Secret
11. Makin' Love Is Always Better When the Bills Are Paid
12. You Got to Leave Me Baby
Ms. Jody is one of Southern Soul's premier performers and a mainstay on the Soul-Blues touring circuit. Now the multiple award winner and current Queen of Southern Soul returns with her 11th release of all new material titled, I Got The Feeling which includes 12 smokin' tracks.
Ms. Jody was born to the late Reverend Joe and Vertie Sims Pickens in Chicago, IL. She was raised in Bay Springs, Mississippi where she presently lives.
In 2006, at the suggestion of her friends Leo Johnson and William Day, Ms. Jody made a visit to Ecko Records in Memphis, TN where she was introduced to the staff. Shortly thereafter she joined the Ecko Records family and her first CD was released. The CD, entitled "You're My Angel" has brought Ms. Jody immediate recognition from the radio station programmers and their listeners. Songs like "Ms. Jody", "Sugar Daddy", and "Get Drunk Party" received heavy airplay and the label rushed out a second CD called "What You Gonna Do When The Is Due? before the year was out. Since then Ms. Jody has grown to one of the more successful female singers in the genre.