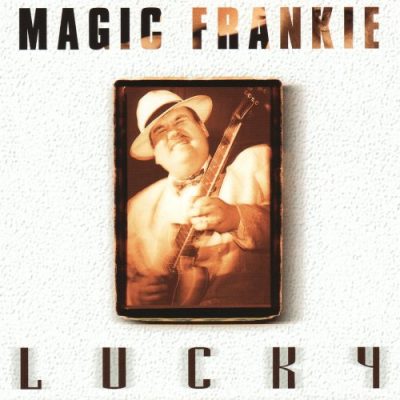 Artist: Frankie Magic
Album: Lucky
Label: Music & Words
Year Of Release: 1997
Format: FLAC (tracks)
Tracklist:
01. Electric City
02. You Lost Your Good Thing
03. Good Stuff
04. I Want You so Bad
05. Shaggy
06. Luckiest Man
07. Strollin'
08. Reckless Child
09. You Got a Hold on Me
10. Lay It on Me
11. Crazy Mixed up World
12. You Got Your Father Callin'
With an impressive resume the Gangster of the Blues knows, like no other, what life as a blues musician really means. At a young age Frank felt attracted to the dark sounds of the Blues. During the 80's Frank, now in his twenties, surprised his home country with Magic Frankie and the Blues Disease. This Formation created a true wave of Blues in the Netherlands. Their sound was also being picked up abroad. B.B. King himself gave Frank the biggest compliment ever by signing the album "It's Magic" with the words "you really play my kind of blues." The following years were marked by success. Musical treasures like "Hearts in Sorrow" – in collaboration with the legendary Kaz Lux- en "Lucky" – with guest performances by among others Lois Lane and Thijs van Leer – shook the world of blues. Among many tv perfomances, such as a performance for VPRO with the Metropole Orkest, the German WDR and several children's shows like Klokhuis and Alles kids, the prison tour was one of the highlights of this period. Two weeks in a row Magic Frankie performed in prison throughout the country, for the Christmas period. The new millennium brought Frankie health issues. His lifestyle caused issues that made the Gangster of Blues dull. His long time companions also left the Blues Disease to try their luck elsewhere. On a personal level Magic Frankie suffered from misfortune, causing him to put away his guitar in 2004. He had lost the blues spirit, the magic was lost. But the Gangster wouldn't be the Gangster if he wasn't able to pick himself up again. When some time later the Southside Bluesrevue asked him to join them to record some new songs together, Magic Frankie was brought back to life. While playing the first few notes Frankie realizes he doesn't just play the blues: he breathes blues. At that moment he decided to use his life experience to spread his music with even more intensity. The Gangster of the Blues is back in business.