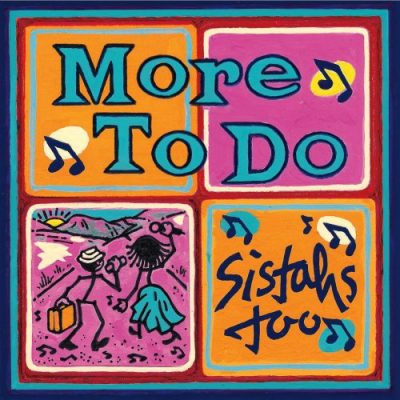 Artist: Sistahs Too
Album: More to Do
Year Of Release: 2017
Format: FLAC (tracks)
Tracklist:
01. More to Do
02. Leavin' Again
03. Lyin' There
04. Don't Call Me
05. Three Wishes
06. Motormouth
07. Spice of Life
08. Sweet Talk Me
09. You're the One
10. Zydeco Lights
Lila Sherman (vocals), and Rochelle Raya (harmonica, vocals and Arizona Blues Hall of Fame member), have been providing deep rooted original blues with a soulful and energetic sound in the southwest region for the last two decades. Original members of the all female blues band "Sistah Blue" and 1996 Internal Blues Challenge 2nd place winners. These two women continue to deliver outstanding original and soulful blues music. Their latest project, "Sistahs Too" features long time contributors, James Robertson, guitar, slide and steel and Mike Howard, (2016 Arizona Blues Hall of Fame inductee), rhythm and lead guitar. Rounding out the rhythm section is Rocky Heyer, bass and Ricky Lockhart, drums. This group, Sistahs Too are the proud winners of the 2016 Arizona Blues Showdown and will represent Arizona in the 2017 International Blues Challenge in Memphis in February, 2017.