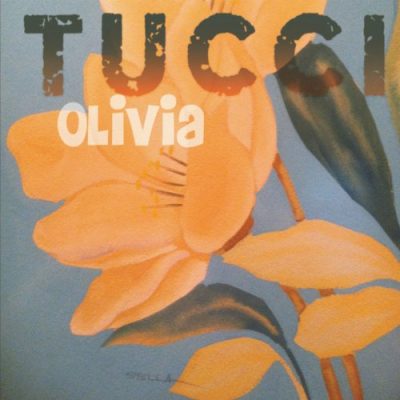 Artist: Tucci
Album: Olivia
Label: Hideaway Records
Year Of Release: 2017
Format: FLAC (tracks)
Tracklist:
01. High Roller
02. Olivia
03. I Don't Need It
04. Gimme Some of Your Love
05. Overtaxed Blues
06. Hey Florida
07. Train Blues
08. Without You
09. Play by the Rules
10. You Hurt Me
11. Third Eye
Special guests include Larry McCray on guitar and vocals; Dan Toler on guitar on what is most likely his last recorded work; Shawn Murphy on backing vocals and sax; Donnie Richards on B3; Ira Stanley on slide; Dan Ryan on keys and B3; Al Owen on vocals; and Bob Dielman on guitar.
The Tucci Band is a funk, R&B, blues, jazz, rock, often indescribable style mashup featuring a unique, funky, danceable sound.
Doc Tucci is the main composer and cat-herder. Doc's work on guitar and vocals is widely respected and merges rock and soul, vintage and modern, yin and yang; Don Mark is the sax player who is a solo artist in hs own right; Harry DeBusk and Mike Tucci, bass and percussion respectively, hold the whole mess together with their funky, sometimes syncopated but always musical groove.
It's not rare for many stellar players to sit in with us, leading to an unpredictable set of predictably great music.
Speaking of stellar players, many of our peeps will remember us as The Toler-Tucci Band, back when our principal was none other than Dan Toler of the Allman Bros and Gregg Allman Band. Dan lost his battle with ALS, but left an indelible mark on the band. We are carrying on in his stead, and his inimitable sound can be heard in all of our work and performances. Long Live Dan!
Tucci has recently released a new CD entitled "Olivia," featuring blues vocals and guitar great Larry McCray. This is on the heels of our CD with Dan Toler (Dan's final recording effort) entitled "Doc's Hideaway." And we're right back in the studio as we speak, working on new stuff.