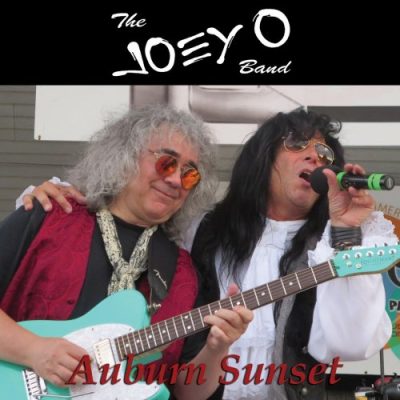 Artist: The Joey O Band
Album: Auburn Sunset
Label: Handsome Hits Music
Year Of Release: 2017
Format: FLAC (tracks)
Tracklist:
01. Love to Spare
02. Still Dreaming
03. Be Here with You
04. Came to My Senses
05. Auburn Sunset
06. The Devil I Know
07. Regular Guy
08. Ecstasy
09. Bad Habit
10. Auburn Sunrise
11. Any Other Way
12. The Sun Will Shine Again
In the liner notes for Auburn Sunset, Joey Ortega thanks vocalist Kirk Johnson for convincing him to record the album, but aside from the inspiration, laying the album down on tape seems to have been almost entirely a Joey O joint. Ortega produced, engineered and mixed the album himself, and he played all the guitar, drum and bass parts too. The result is a package that's rough enough around the edges to have an unmistakable live-performance energy.
The album's non-instrumental tracks tilt either toward the blues of songs like "The Devil I Know" and "Came to My Senses" or the mainstream rock of "Still Dreaming" and "Bad Habit." Sometimes, as on "Any Other Way," a little funk shines through. In all cases, Johnson's vocals stand up strong beside Ortega's guitar.
The album's title track is a slow-rolling instrumental, while the bookend "Auburn Sunrise" cranks the tempo just a little, suggesting that mornings in Auburn are a bit perkier than its lazy sunsets. And while these two tracks have a bluesy groove, the album's other instrumental, "Ecstacy," is straight-ahead rock.
Auburn Sunset is the first full album that Ortega has released since 2015's Wish Upon a Starr. His fans are sure to be happy that Johnson talked him into making it.
Evan Gillespie