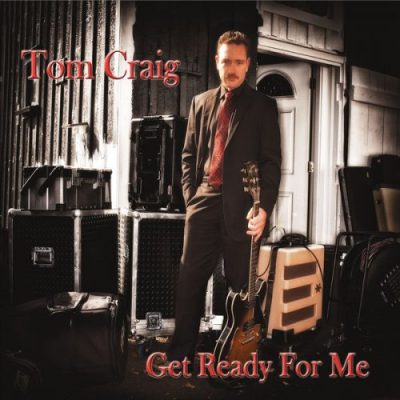 Artist: Tom Craig
Album: Get Ready for Me
Year Of Release: 2016
Format: FLAC (tracks)
Tracklist:
01. Louita (feat. Soul Patch)
02. How Did I Break the Rules
03. Get Ready for Me (feat. Soul Patch)
04. Can't Stop Thinking 'bout You (feat. Soul Patch)
05. She Did It to Me( She'll Do It to You)
06. Ballroom Dancer
07. Captain Funk
08. Please Forgive Me Baby
09. Tornado
10. Can't Help Myself
11. Nothin' That a Man Can't Do
12. Every Woman
Front man, singer/guitar player Tom Craig and Drummer John O'Connell have been partners in Blues and Roots music for the past decade. This past year they've teamed up with Eric Johnson on Hammond Organ, Tenor Saxophonist Vince Gleason, Bassist Randy "Rando" Branning and Baritone saxophonist Skyler Hagner.
Their broad musical resume includes musical genres such as classic Memphis Soul and R&B tunes by the likes of Wilson Pickett, Otis Redding and Al Green as well as retro R&B music from James Hunter and Mayer Hawthorne, to name a few. Their love of the blues continues. They play the who's who of the genre, Willie Dixon, Muddy Waters, Freddie King, Albert King, B.B. King, Buddy Guy as well as contemporary artists like Stevie Ray Vaughan, Joe Louis Walker and Robert Cray. The list goes on and on.