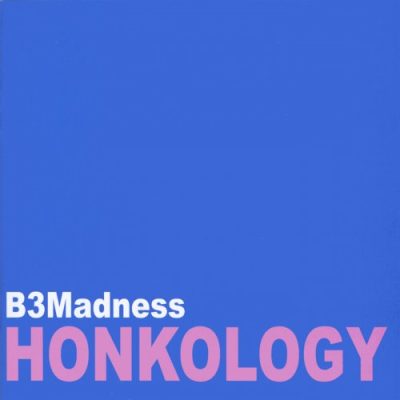 Artist: B3Madness
Album: Honkology
Year Of Release: 2009
Format: FLAC (tracks)
Tracklist:
01. Honkology
02. Romayne
03. Phenelope
04. Chemo
05. Diagnosis
06. Here We Go Again
07. My Foolish Heart
08. December
09. The Klifton Way
10. Funky Side Effects
11. The Treatment Blues
This album was created as a direct result of experiencing breast cancer. From 'Funky side Effects to My Foolish Heart', there is a song on this album for everyone. Compositions written and arranged by Nicole Thorne during her breast cancer journey provide a variety of different styles, that allow the listener to experience the emotion at the time the song was written. Guest artists feature on this album and have played an important role in interpreting works which also add to the listeners choice of works. Andrew Bradsworth features on guitar, Budi Winarto on tenor, Graeme Steel on trumpet and Wes Mowson on trombone.
Female Jazz organists are a rarity in Australia. Nicole had always dreamt of playing Jazz Hammond. In late 2005 Nicole found a Hammond B3000 then shortly after forming her own Jazz Hammond trio,' B3Madness'. B3Madness later recorded their debut album 'It's Never Too Late'. Nicole's extensive use of pedal bass allowed her to comp fiercely and provides musical and dynamic flexibility. Nicole's experience as a pianist/organist combined, has given her the knowledge and skills which she has adapted to develop her own unique style of playing the Hammond. Supporting Nicole are two outstanding musicians, Nick Pearce on ten/alto sax and Mark Voogd on drums. The trio communicate effortlessly allowing creativity and spontaneity when improvising.