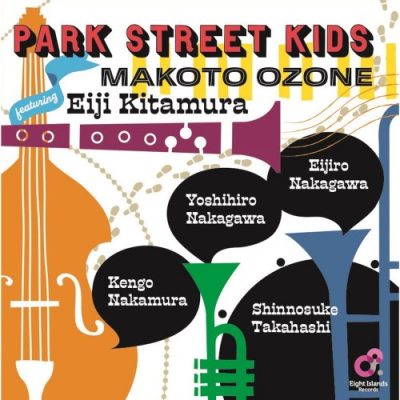 Artist: Makoto Ozone
Album: Park Street Kids
Label: Eight Islands Records
Year Of Release: 2022
Format: FLAC (tracks)
Tracklist:
1. MississippiRag
2. Do You Know What I Mean to Miss New Orleans
3. Blues My Naughty Sweetie Gives to Me
4. Memories of You
5. Life is Beautiful
6. Sun Flower
7. Tiger Rag
8. Bourbon Street Parade
9. Body and Soul
A special project "Original Park Street Kids" that traces the roots of a world-famous pianist who travels freely from jazz to classical, still burning in my heart.
A live recording held at the long-established jazz club "BODY&SOUL" on Shibuya Koen-dori is now available!
The front members are Yoshihiro Nakagawa, a trumpet player representing the Dixieland jazz world, and Eijiro Nakagawa, a trombonist who grew up listening to his music.
And as a special featuring guest, Eiji Kitamura, a clarinetist who Ozone looks up to as a teacher not only in music but also in life, will participate.
Real Dixieland jazz, not just nostalgia, but full of live space filled with the splendor and happiness of today's music and life.