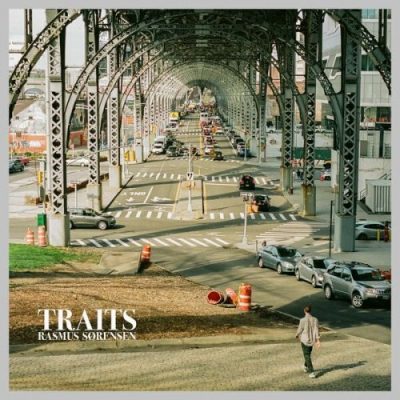 Artist: Rasmus Sørensen
Album: Traits
Year Of Release: 2022
Format: FLAC (tracks)
Tracklist:
01. Universe
02. The Ramble
03. Octagon
04. Wave Dance
05. The Heights
06. Late Spring
07. Traits
08. Intuitively
09. Measureless
10. A Reminder
11. Eternity
Traits, a product of years of reflection and creative endeavors, is the title of Rasmus Sørensen's first release as an artist, available on all online platforms June 17th 2022. Featuring Paris-based Italian drummer Francesco Ciniglio and Stockholm-based upright bassist Jon Henriksson, the upcoming trio album is not your typical jazz record. Both honoring and transcending the pillars of jazz, Traits will engage the listener with a rewarding experience. A fresh and refined blend of harmony, melody, and rhythm surprises pleasantly throughout. In Rasmus's words: "As we move towards a more technologically oriented world and thereby one with ever-decreasing authentic human interaction, I find there's an increasing need for something that touches us to the core and reminds us of our true nature, free from the abundant influence of modern society. Rooted in a passion for music and its connection to everything around me, I strive to fill this need. You might call it beauty, and fortunately it shows itself in many ways. The seemingly infinite variety of beauty is what has consistently fueled my efforts in musical exploration, and the opportunity to express universal truths through music is something I remain grateful for every day." Born in rural Denmark in 1997, Rasmus Sørensen grew up in a musical family listening to jazz and funk. Quickly realizing that music was what he wanted to pursue for the rest of his life, he attended a one-year jazz program in Sweden in 2016, then moved to Copenhagen in 2017, soon became an in-demand musician there and finally crossed the Atlantic Ocean to attend The Manhattan School of Music in 2018, from where he recently graduated. He is now known as a versatile yet inimitable pianist and composer on the New York and European jazz scenes, and the highly anticipated Traits is only the first of many projects to be conceived of by Rasmus in the future.