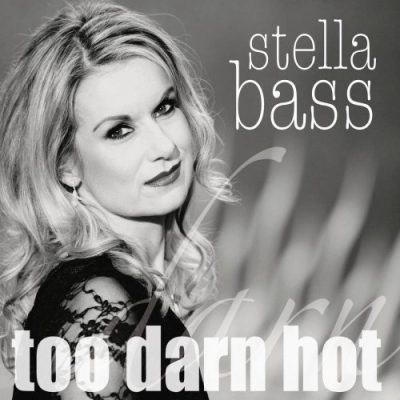 Artist: Stella Bass
Album: Too Darn Hot
Year Of Release: 2014
Format: FLAC (tracks)
Tracklist:
01. All the Things You Are
02. I Keep Going Back to Joe's
03. Too Darn Hot
04. Aeroplane
05. A Nightingale Sang in Berkeley Square
06. Back to Black
07. The Frim Fram Sauce
08. The Nearness of You
09. Why Don't You Do Right?
10. Estate
11. A Wink and a Smile
12. Black Coffee
Stella's debut album was a logical next step in her career as a singer. Growing up, she was more influenced by musical theatre performers such as Elaine Paige, Patti LuPone and Barbra Streisand, although Ella Fitzgerald was, and is today, still a huge influence. Add to the mix, Celine Dion, Alison Moyet, Ann Wilson, Pat Benatar and Linda Ronstadt – and you might start to understand the source of the diverse influences on the album!.
Although she started studying singing and music through the RIAM at a young age, and carved out a niche performing in musical theatre over several years, a fulltime career as a singer in Ireland seemed to be a pipe dream. So, she completed a Science degree in UCD and forged a successful career in marketing and public relations. Eventually, however, the lucrative day job was abandoned and music became her sole income. At the time, she wasn't sure if it was a brave or foolish move, but the desire to succeed (not to mention to eat!) drove her to explore all sorts of musical avenues to earn a living – including singing at weddings, teaching, performing in musicals and gigging with bands.
Stella set up her own jazz group in 2004 and has been working solidly both home and abroad since, and is into her fourth year of a Sunday jazz residency in Dublin's Café en Seine. She sings with both of Dublin's big bands – The HotHouse Big Band (who have a Monday night residency in the Mercantile Hotel) and with the Dublin City Jazz Orchestra. Not forgetting her show roots, Stella dusted off her musical theatre chops last year to both perform in and co-produce the Irish premiere of the hit 60s musical, "Shout! The Mod Musical". It ran successfully for seven weeks at Dublin's Tivoli Theatre in the baking hot summer of 2013, which as we all remember was simply, "TOO DARN HOT"!